Web design for my type foundry.
Hungarumlaut is an independent digital type foundry, founded by Adam Katyi in 2013. It offers high quality retail and custom typefaces. The foundry is based in Graz, Austria. Hungarumlaut works together internationally with clients like Tipico, Rossmann, Kleine Zeitung, Newlyn, The Revere, OST Konzept.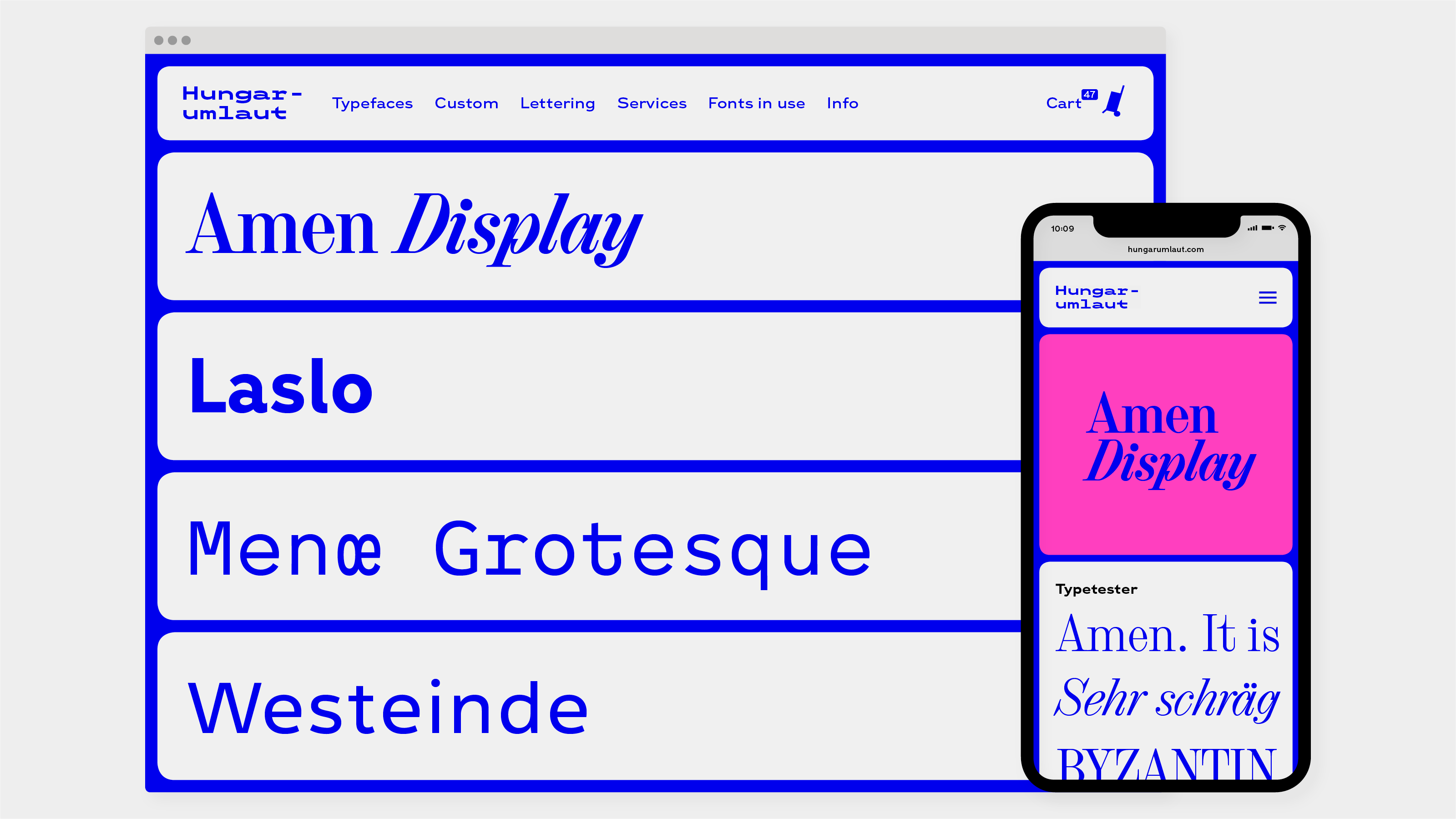 The idea of the rounded corners came after a visit in the Sonneveld House in Rotterdam, The Netherlands, where I studied the modern dutch architecture and interior design. My conclusion was, that the Bauhaus and the functionalism doesn't has to be circles-rectangles-triangles in blue-red-yellow. E.g a livingroom or a bedroom will be functional if we like to spend time there. What we could achive easily with rounded corners. The branding color is an evolution of the previous blue, now the basic html link color. All the clickable texts and svgs are #0000ee.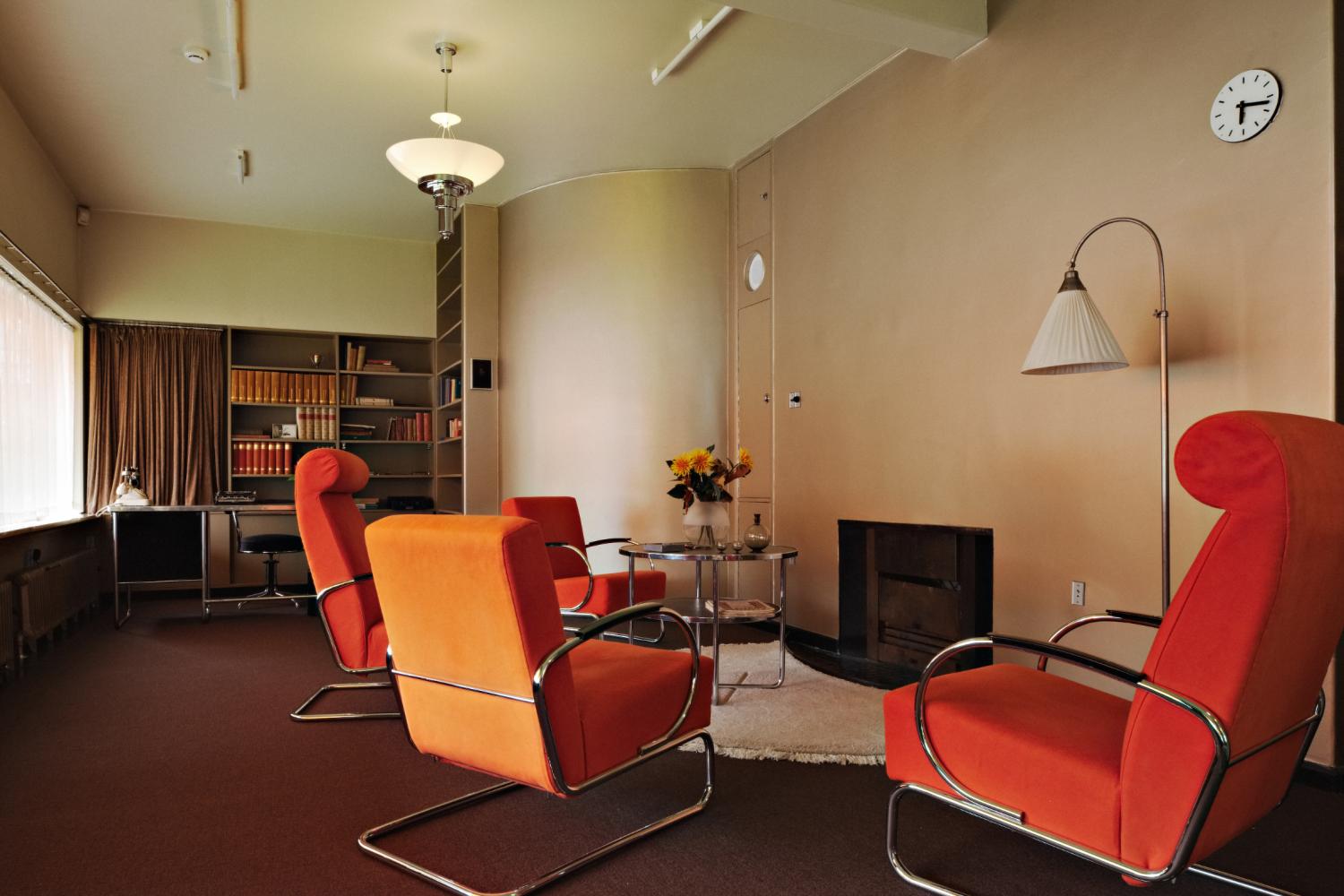 ↑ Image Source: www.sonneveldhouse.com
Sonneveld House, library. Photo Johannes Schwartz.